Exploring the Potential of Augmented Reality in Education: Transforming Learning with Immersive Tech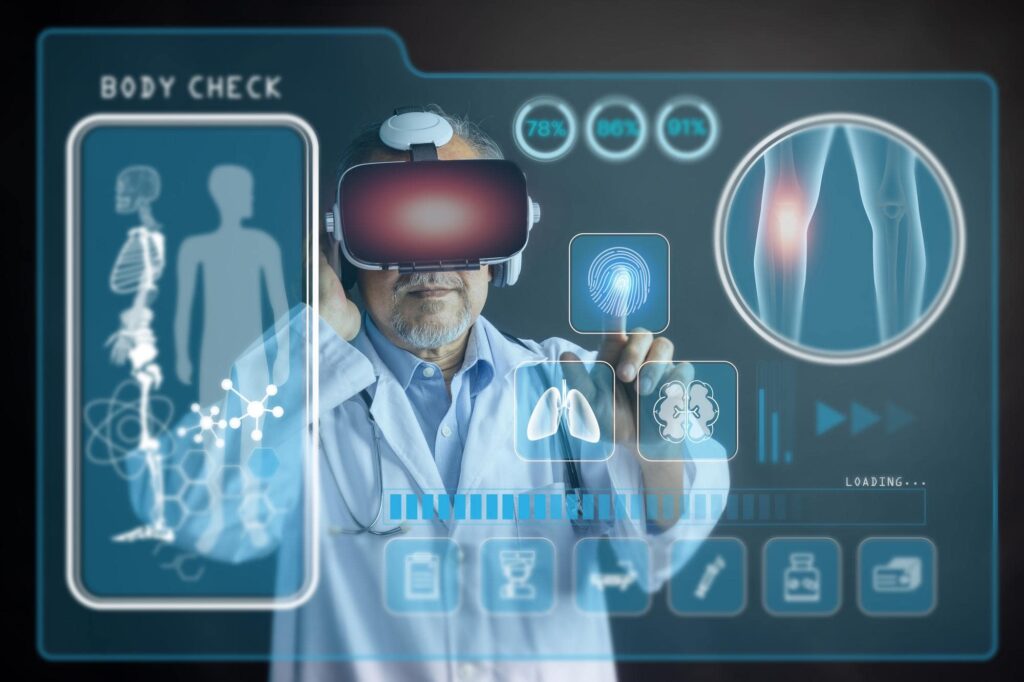 Augmented reality has vast potential in education, revolutionizing how students learn and engage with content. By merging digital elements with the real world, ar enhances interactive and immersive learning experiences, promoting active student participation and deeper understanding.
Integrating augmented reality into education opens up diverse possibilities. Students can visualize complex concepts, explore virtual environments, and manipulate virtual objects, making abstract subjects more tangible and easier to comprehend. Ar also enables personalized learning, allowing students to access interactive content tailored to their needs and pace.
Moreover, collaborative ar experiences promote teamwork and communication skills among students. With the growing accessibility of ar technology, its integration in education can enrich the learning process, foster creativity, and prepare students for the future.
Credit: emit.education.illinois.edu
The Benefits Of Augmented Reality In Education
Augmented reality (ar) holds tremendous promise in revolutionizing education. It offers numerous benefits to both students and teachers, creating an engaging and interactive learning environment. With ar, students can experience subjects like never before, resulting in improved understanding and retention of information.
By incorporating ar into lessons, educators can enhance critical thinking and problem-solving skills, as students are encouraged to analyze and explore virtual objects in real-time. Ar also fosters collaboration and teamwork among students, promoting active participation and a deeper level of engagement with the material.
Additionally, ar can cater to different learning styles, accommodating visual, auditory, and kinesthetic learners alike. As ar technology continues to advance, the potential for integrating it within educational settings is vast. Through ar, education can become more immersive, captivating, and effective, empowering students to learn in exciting new ways.
Augmented Reality Tools And Applications For Education
Augmented reality (ar) has immense potential to revolutionize the education sector. With ar tools and applications, educators can create engaging and interactive learning experiences for students. One such application is the use of virtual field trips, which allows students to explore places they may never have the chance to visit physically.
This immersive learning experience enhances their understanding and retention of the subject matter. Additionally, ar offers interactive simulations and 3d visualizations that enable students to manipulate objects and concepts, making learning more tangible and engaging. Another benefit of ar in education is language learning and cultural exchange opportunities.
Students can interact with virtual characters and practice real-life conversations, fostering language skills and cultural understanding. Overall, the potential of augmented reality in education is vast, providing students with unique and effective learning experiences.
Implementing Augmented Reality In The Classroom
Augmented reality (ar) has immense potential in revolutionizing education by creating immersive learning experiences. Implementing ar in the classroom can effectively align with curriculum objectives, making lessons more engaging and interactive. The integration of ar requires careful lesson planning to ensure its seamless incorporation into the existing curriculum.
Additionally, providing professional development and support for teachers is crucial for successful implementation. Teachers should be equipped with the necessary skills and knowledge to leverage ar technology effectively. By embracing this innovative approach, educators can enhance student engagement and motivation, fostering a deeper understanding of complex concepts.
Ar offers endless opportunities for experiential learning, enabling students to explore abstract ideas in a more tangible and interactive manner. The future of education lies in leveraging emerging technologies like ar to provide students with a dynamic and engaging learning environment.
With proper planning and support, ar has the potential to transform education and prepare students for the digital age.
Conclusion
The potential of augmented reality in education is vast and promising. By leveraging ar technology, educators can create immersive and interactive learning experiences that engage students on a whole new level. Ar bridges the gap between theoretical concepts and real-world applications, making learning more meaningful and relatable.
Students are able to visualize complex subjects, explore virtual environments, and actively participate in their own learning journey. Furthermore, ar enhances collaboration and fosters a sense of curiosity and exploration. As the technology continues to evolve and become more accessible, its integration in education will only expand.
The benefits of ar in the classroom are undeniable, as it empowers students, improves retention, and prepares them for the future job market. Embracing augmented reality in education has the power to revolutionize the way we teach and learn, creating a more engaging and dynamic educational experience for students.